As far as committees go, the SMCAKL team is a laid-back team. They hardly ever have meetings, no agendas, no chairman and definitely no arguments. But over the past three years, this team has made Social Media Club Auckland – #SMCAKL – the monthly go-to event for anyone and everyone interested in social media.



The SMCAKL team
Each month, close to 250 people meet at Vodafone HQ in the Viaduct to drink something cold, meet someone new and learn something useful.
"That has been our mantra from day one," says committee member Adrienne Kohler, "and over the last three years we have surprised ourselves with how successful it has become and the variety of people who attend the event. We have a core group of supporters but because we cover such a range of topics, each month sees a new group come along."
The event follows a set format – an invited panel of four experts discuss that evening's topic, which is moderated by one of the team.
"We're a very democratic group," says Kohler. "We rotate the roles so that everyone gets to learn and help out – one night you are the bartender, the next the producer. However, one of the reasons I think it has become so successful is that it is a group of experienced and talented people who are very good at what they do. Everyone is a volunteer and we use social media tools to run it."
Topics have ranged from music, sports, gaming, the internet of things, conspiracies and scams and activism.

The most recent event in June was called the Social Media Marketplace.

It drew a packed house of people keen to discover the key to successful monetisation – or in other words, how to make money via your social media channels.
The event was moderated by social media strategist Jam Mayer.

 The panel comprised (L-R) Ken Brickley (Buddy Bid CEO), Makaia Carr (MotivateMe NZ blog founder), Wendy Thompson (Socialites NZ founder) and Alex Mackrill (GrabOne digital content and community manager).

E­commerce, social business, pins and Instagrams, payment gateways, Facebook commerce, mobile integration, community management, online auctions were the buzzwords of the evening splashed all over the #SMCAKL hashtag and livestream beaming out worldwide.
The event is always livestreamed and the Twitter wall behind the panel takes on its own life as participants chip in their thoughts and comments – often to the consternation of the uninitiated.

"We've had complaints that the Twitter wall is distracting but it is a huge part of the event – the interplay of the live panel and Twitter comments creates an integrated experience for everyone," says Kohler.

"The lads & the ladies out for The Big Social Media Event… What a great learning experience it was.!!" #smcaklpic.twitter.com/szWeBpduW4— Chirag-Dinesh® (@Chirag_Dinesh) June 18, 2015



The Social Media Marketplace Man! today's @smcakl topic's got them bums on seats #smcakl #packed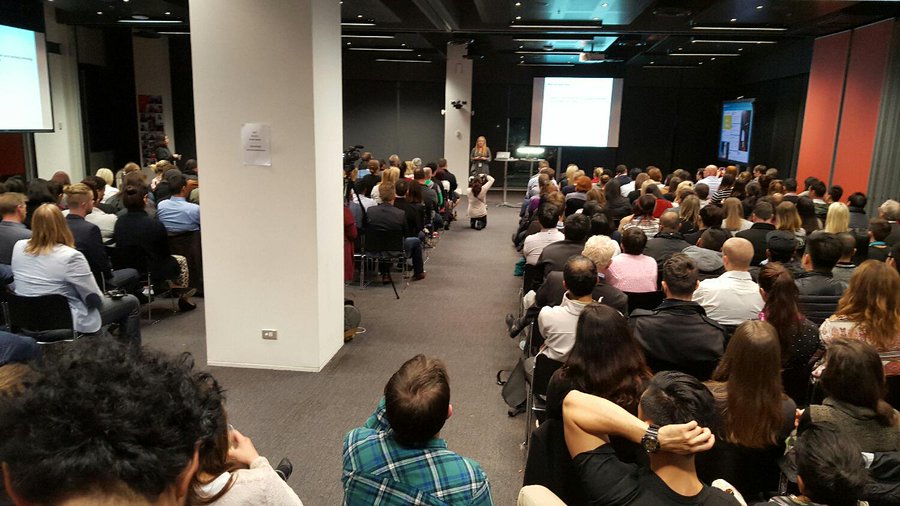 48:04 PM – Jun 17, 2015Twitter Ads info and privacySee Amar Trivedi's other Tweets
The future of mobile payments!! @SembleNZ #smcakl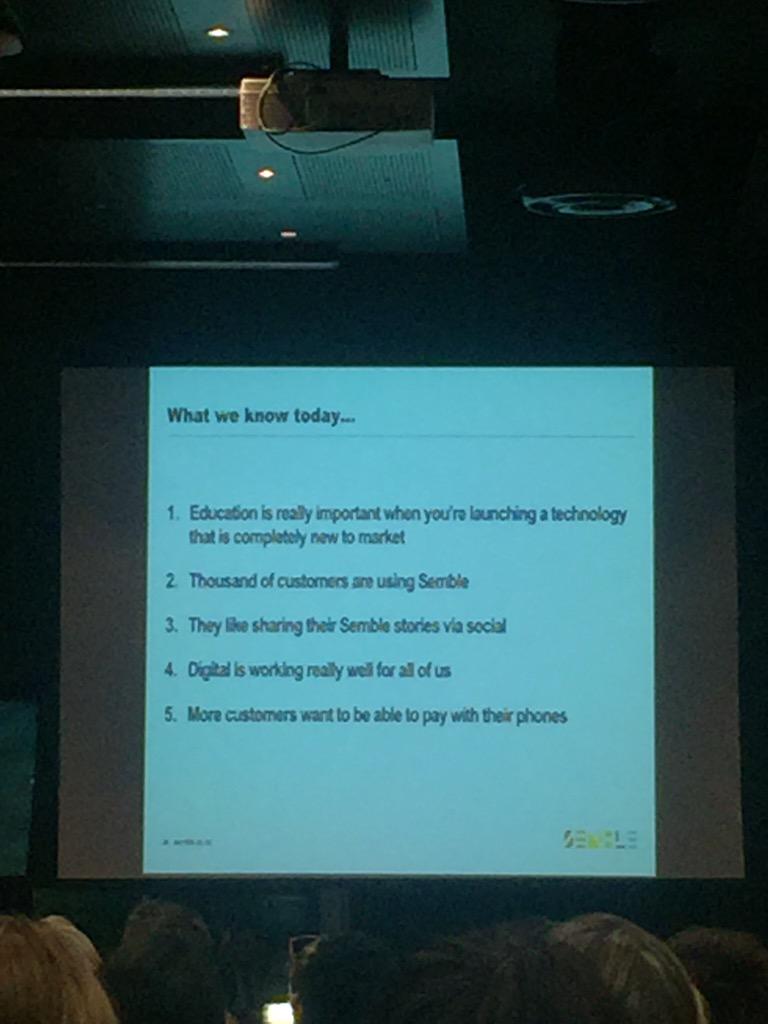 28:00 PM – Jun 17, 2015 · Auckland, New ZealandTwitter Ads info and privacySee Courtney's other Tweets
Understanding your communities and letting them know how u can solve their issues is key to sales outcomes #smcakl @MotivateMeNZ38:23 PM – Jun 17, 2015Twitter Ads info and privacySee Doug's other Tweets

Feedback about SMCAKL has also fed into the blogosphere.

Attendee Melissa Fergusson wrote about the June event: "Sarah Evans (Semble) was the shiny new thing (brand) in the room – I agree. What is Semble? "It's NZ's mobile wallet where you can pay for things using your phone." Presently only available on Android. Amazing concept – who needs a purse or wallet (anymore) when you can pay with Semble? Impressed. This event was attended by up to 300 people – monetisation on social is a 'hot' subject – the present, our future. "​
Last year, the team decided to branch out and initiated the #SMCAKLS – New Zealand's first social media awards. The success of the evening encouraged the team to stage them again this year and the 2015 winners will be announced at 15 July #SMCAKLS party.